As retirement offers more free time to explore new experiences and create cherished memories, New Hampshire presents an array of captivating events in June. From captivating sand sculpting competitions that showcase incredible artistic talent to enchanting concerts and vibrant festivals, there's something for every retiree seeking excitement and entertainment. Embrace the spirit of adventure and indulge in the best that New Hampshire has to offer this June.
Discover the excitement of Market Square Day, the inaugural event brought to you by Pro Portsmouth, a non-profit organization. This lively festival commemorates the revitalization and enhance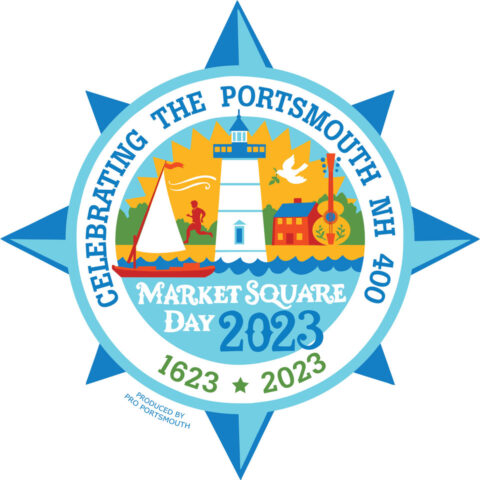 ment of Downtown Portsmouth, with a special focus on the iconic Market Square. Over the years, the festival has grown in size, reflecting the increasing popularity of Portsmouth as a destination. Join the estimated 50,000 attendees, including many local seniors, who will stroll through Downtown Portsmouth, immersing themselves in the entertainment, products, and delectable food offered by talented artists, crafters, and merchants from the vibrant Seacoast area.
Embracing the spirit of community, Market Square Day features over 150 approved vendors, showcasing their unique creations. Two dy
namic performance stages showcase the talents of local and regional musicians, providing a lively backdrop to the festivities. The day begins with the exhilarating Market Square Day 10K Road Race, setting the energetic tone for the day ahead. From 9 am to 4 pm, most of Downtown Portsmouth transforms into a pedestrian-friendly haven, offering a delightful experience for all.
Since its inception in 1978, Market Square Day has become a cherished tradition, and Pro Portsmouth commemorates its anniversary each year through this spectacular event. If you're interested in getting involved and making a difference, consider volunteering for this remarkable celebration by clicking here.
Inquire about a rain date? While we strive to provide the best experience possible, Market Square Day stands firm, rain or shine. Given the event's magnitude and impact, it is impractical to ask vendors, performers, race participants, and volunteers to reserve multiple dates. Rest assured, the festival will continue to dazzle and inspire, regardless of the weather.
Experience the vibrancy and charm of Downtown Portsmouth during Market Square Day. Join us for an unforgettable celebration of community, creativity, and the remarkable transformation of this beloved destination.
Laconia Motorcycle Week is a must-visit event for active seniors seeking an extraordinary adventure in the heart of New Hampshire's Lakes Region. With its scenic beauty, thrilling events, and captivating atmosphere, this renowned gathering promises camaraderie, excitement, and the joy of the open road. Gear up, embrace the spirit of adventure, and embark on an exhilarating journey during Laconia Motorcycle Week in the charming city of Laconia, New Hampshire. Stay tuned to explore 20 other exciting events happening in New Hampshire this June!
 Discover the Unmatched Delights of New Hampshire Wine Week's Premier Event
Are you a wine enthusiast seeking a remarkable experience? Join us for the New England Wine Spectacular, the largest wine showcase in New England! Explore over 1,700 extraordinary wines from renowned vineyards, perfectly paired with delectable culinary creations from top-rated local restaurants.
Support a Worthy Cause While Savoring World-Class Wines
By attending this exceptional event, you'll not only delight your taste buds but also contribute to a meaningful cause. A portion of the proceeds from the New England Wine Spectacular will benefit the New Hampshire Food Bank, fighting hunger in our beloved Granite State.
Engage with Winemakers, Enhance Your Knowledge, and Unleash Your Inner Connoisseur
Immerse yourself in a world of flavors as you mingle with passionate winemakers and gain insights into the art of wine tasting. Explore exclusive suites, indulge in the VIP Tasting Room, and experience the perfect marriage of high-end wines and delectable bites.
Formerly Known as the Winter Wine Spectacular – A Must-Attend Event
For 18 years, wine enthusiasts from around the world have flocked to this extraordinary event. With tickets selling out quickly, don't miss your chance to join the ranks of 1,500 discerning guests.
Make the Most of Your Wine-Filled Experience with Exclusive Accommodations
Tru by Hilton is pleased to offer exclusive room rates for all New England Wine Spectacular attendees. Extend your stay and fully immerse yourself in the festivities.
Secure Your Spot at the 18th Annual New England Wine Spectacular
Mark your calendar for June 15th and join us at the DoubleTree by Hilton Manchester Downtown, located at 700 Elm St., Manchester. Embark on an unforgettable journey through the world of wine, surrounded by like-minded enthusiasts and a vibrant atmosphere.
Unlock the Pleasures of the New England Wine Spectacular – Reserve Your Tickets Today
Experience the Magic of 200 Tons of Sand Transformed into Masterpieces
Witness the spectacle as Hampton Beach comes alive with creativity during the highly anticipated Hampton Beach Master Sand Sculpting Classic. With 200 tons of imported sand and the artistic prowess of the renowned "Grady Bunch," prepare to be amazed by the impressive sponsor site taking shape. As the sun sets, the entire area is illuminated, allowing for captivating night viewing until June 26.
Be Captivated by the Sand Sculpting Process
Follow the journey of Greg Grady and "The Grady Bunch" as they construct a magnificent Sand Demo Site before commencing their individual sculptures. Get a behind-the-scenes glimpse of their remarkable work by visiting our website or exploring the online gallery showcasing all entries.
An Internationally Acclaimed Invitation-Only Competition
The Hampton Beach Master Sand Sculpting Classic has garnered international recognition and is an exclusive invitation-only competition. The event is made possible through the generous support of the Hampton Beach Village District, Sponsors, the Hampton Area Chamber of Commerce, and the NH Division of Parks.
Exciting Schedule for the 2023 Master Sand Sculpting Competition NH Events
Mon. – Wed., June 12-14: Creation of Massive 100 Ton Sponsor Site
Wed., June 14: Sponsors Grand Finale with a Master Group Carve
Thurs., Fri., & Sat., June 15-17: Solo Competition with a $25,000 purse and prestigious entry awards

First Place: $6,000
Second Place: $4,000
Third Place: $3,000
Fourth Place: $2,000
People's Choice Award: $1,000
Non-placing competitors: $1,500
Sculptor's Choice Award: A coveted honor bestowed by their peers

Sat., June 17, 1:00 – 3:00 PM: Voting for the People's Choice Award
Sat., June 17, 8:00 PM: Awards Ceremony on the Sea Shell Stage

Special Fireworks Display at 9:30 PM
Experience the Enchanting Illumination
Continue to enjoy the breathtaking sand sculptures as the entire area remains illuminated for nightly viewing until June 26th.
Commemorate the Event with Limited-Edition T-Shirts
Capture the spirit of the Hampton Beach Master Sand Sculpting Classic with our exclusive event T-shirts, available in limited supply. Find them conveniently located across from the Seashell Stage at BZ Beach Supply.
Immerse yourself in the world of sand artistry and witness the remarkable talents of renowned sculptors. Join us at Hampton Beach for an unforgettable celebration of creativity, craftsmanship, and community!

Get ready for a weekend of excitement and fun at the highly anticipated Market Days festival in beautiful downtown Concord, New Hampshire. From June 22nd to June 24th, the heart of the city will come alive with a vibrant celebration of local businesses, talented artists, delicious food, and live entertainment.
Discover a bustling marketplace filled with a wide array of vendors offering unique crafts, artisanal goods, and locally sourced products. Whether you're searching for handmade jewelry, exquisite artwork, or one-of-a-kind treasures, Market Days is the perfect place to find that special something.
As you explore the festival, be prepared to tantalize your taste buds with an incredible selection of culinary delights. From mouthwatering food trucks serving up delectable treats to local restaurants showcasing their signature dishes, there's something to satisfy every craving.
But Market Days isn't just about shopping and dining. Prepare to be entertained by an outstanding lineup of live performances featuring talented musicians, energetic bands, and captivating street performers. From lively music to mesmerizing dance routines, the festival's stages will be filled with non-stop entertainment.
Bring the whole family along, as there will be plenty of activities for children as well. From face painting and interactive games to exciting rides and inflatable attractions, kids of all ages will have a blast at the festival.
Don't forget to take breaks and soak in the vibrant atmosphere of downtown Concord. Explore the charming shops, cozy cafes, and historic landmarks that make this city so unique. Enjoy the warm summer weather as you stroll through the streets, taking in the sights and sounds of Market Days.
With its rich heritage and strong sense of community, Market Days in Concord, NH, is an event that brings people together and celebrates all that makes the city thrive. Mark your calendars and join us for this unforgettable weekend of festivities, camaraderie, and the spirit of local pride.
Experience the magic of Market Days in Concord, New Hampshire. See you there!
Get ready for an adrenaline-pumping adventure like no other at the highly anticipated 2023 Gunstock Trailfest! This isn't your typical road race – it's an epic weekend event that showcases the best of trail running in New Hampshire. Join us on June 24-25 for an unforgettable experience on the scenic trails of Gunstock Mountain.
Choose your own challenge from a mountain of options. Conquer The Peak Challenge, push your limits in the 1.5 Mountain Climb, or opt for the 5K, 10K, 30K, 50K, or 80K trail runs. We even have special events for kids and dogs, ensuring fun for the whole family.
But the excitement doesn't stop at the races. Throughout the day, immerse yourself in a festive atmosphere filled with live acoustic folk music that will set the perfect rhythm for your adventure. Indulge in a complimentary BBQ feast, and for those 21 and over, enjoy two free beers to toast to your achievements.
Prepare to be captivated by breathtaking views and soak in the electric atmosphere of camaraderie and triumph. The memories you make at the 2023 Gunstock Trailfest will stay with you forever.
Don't miss out on this exhilarating event that combines thrilling trails, live music, delicious food, and a celebration of the running community. Join us at Gunstock Mountain for an experience you won't soon forget!
#GunstockTrailfest #TrailRunning #NewHampshireEvents #OutdoorAdventure #FamilyFun
Explore New Hampshire's Charming Covered Bridges: A Scenic Cycling Adventure
On Demand:  This tour is available for custom dates for groups of 4 or more. Please call to discuss dates, details and availability.
Embark on an unforgettable journey through the picturesque landscapes of New Hampshire as you discover 12 of the state's stunning covered bridges. This incredible cycling tour will take you on a captivating route, showcasing breathtaking mountain vistas, shimmering lakes, tranquil rivers, and enchanting streams. Along the way, you'll also have the opportunity to visit the renowned Saint-Gaudens Sculpture Gardens and experience the beauty of the Northern Rail Trail.
Day 1: Arrive in Manchester and Tour Orientation
Upon arrival at our hotel, indulge in a leisurely stroll through the beautiful grounds and take a refreshing dip in the pool. In the evening, join our group for an orientation dinner social, where you'll have the chance to meet our team and fellow guests.
Day 2: Swansey to Keene – Exploring Rural Back Roads
Cycling: 30 Miles – Immersed in Scenic Splendor
Embark on the first leg of our adventure, pedaling along 30 miles of breathtakingly scenic back roads. Marvel at the picturesque landscapes as we pass through six remarkable covered bridges.
Day 3: Sugar River Trail to Blow-Me-Down Bridge – A Perfect Blend of Trail and Back Roads
Cycling: 32 Miles – Embrace Nature's Beauty
Begin the day on the Sugar River Trail, immersing yourself in the stunning surroundings and discovering three covered bridges along the way. Transition to country roads that meander along the NH-VT border, offering captivating views of the Concord River and three more charming covered bridges. Don't miss the opportunity to visit the historic Blow-Me-Down Grist Mill.
Day 4: Lebanon to Webster Lake – Majestic Rail Trail Journey
Cycling: 40 Miles – Unleash the Beauty of Northern Rail Trail
Today's ride unfolds entirely on the incredible Northern Rail Trail, treating you to awe-inspiring cycling amidst breathtaking lake and mountain vistas. Encounter two additional covered bridges along the way and relish a delightful lunch at the quaint Danbury General Store. Take a "whistle-stop" break at the charming Potter Place depot before reaching Highland Lake, our destination for the day. In the evening, enjoy a memorable dinner cruise aboard the Historic Mount Washington, an iconic vessel that has been enchanting visitors with scenic cruises on Lake Winnipesaukee for over 150 years.
Day 5: Tilton to Hannah Dustin Historic Site – Delightful Blend of Back Roads and Rail Trail
Cycling: 23 Miles – Soak in the Scenic Splendor
Kickstart the day with a leisurely 3-mile ride on quiet roads before joining the Winnipesaukee River Trail, a serene 4-mile paved bike path. Transition back to scenic rural country roads, where you'll immerse yourself in the tranquil beauty of the surroundings. Return to the Northern Rail Trail to complete the final 23 miles of this remarkable cycling tour.
Join us for an unforgettable experience as we delve into the allure of New Hampshire's covered bridges. Immerse yourself in nature's beauty, uncover hidden gems, and create lasting memories on this captivating bike tour!
#CoveredBridgesNH #ScenicCycling #NewHampshireTrailTour #RailTrailAdventure #NHExplorations
NH Events By City
Explore Senior Living in: