Senior Living in Durham, NH
Evaluating Retirement Living and Services in Durham NH
Are you considering retirement and wondering if Durham, New Hampshire, is a good place to retire?
Look no further! In this comprehensive guide to Durham, we'll explore the town's unique attractions, vibrant community, and amenities to help you make an informed decision about your retirement destination. Discover why many seniors find Bedford to be an excellent place to retire.
Retirement in Durham, New Hampshire
Are you searching for the perfect place to settle down and enjoy your retirement? Look no further than Durham, New Hampshire. Known for its charming New England atmosphere and vibrant community, Durham offers a range of amenities and attractions that make it an ideal destination for retirees. From its picturesque landscapes and outdoor recreational opportunities to its rich cultural scene and educational institutions, Durham has something for everyone. In this guide, we'll delve into the reasons why Durham is a wonderful place to retire, providing you with valuable insights to help you make the best decision for your retirement years
1 Click the map to find Senior Living in Durham NH near you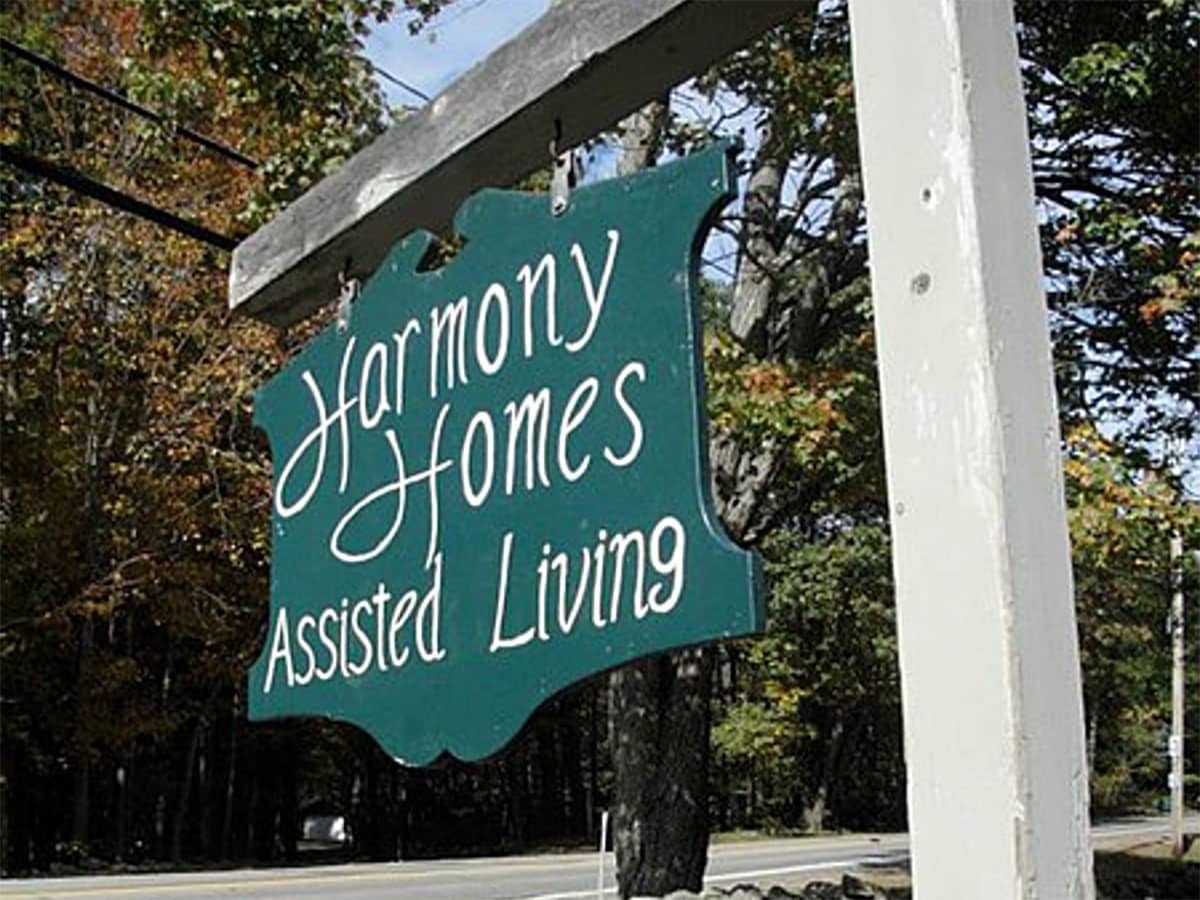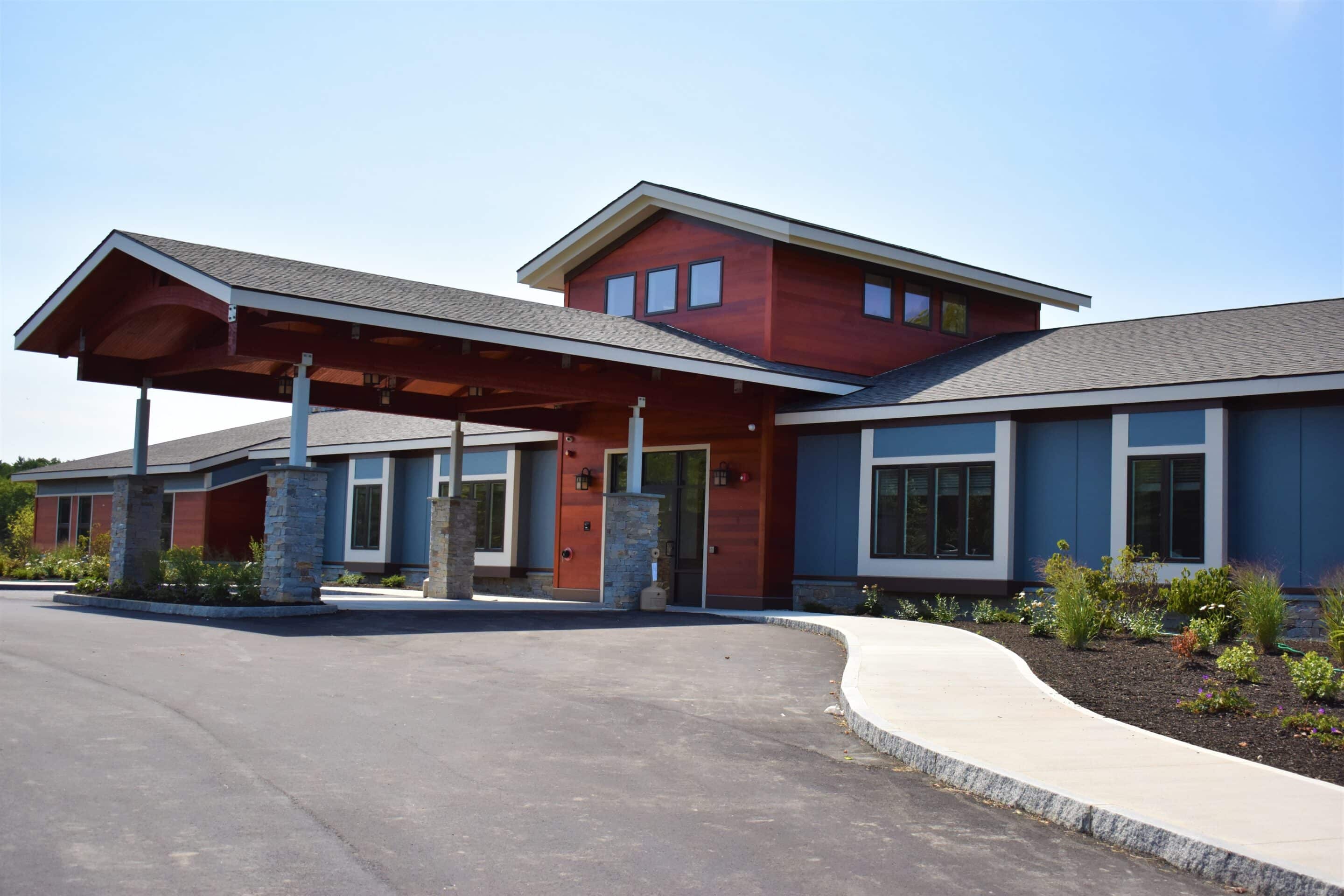 3 Results returned.
Per Page
Overview of Senior Living in Durham, NH:
Durham, New Hampshire, presents a diverse range of senior housing options tailored to meet the unique needs and preferences of retirees. Whether you desire an independent lifestyle or require additional support, Durham offers the perfect housing solution for your retirement. In this section, we will provide an overview of the senior housing options available in Durham, focusing on independent living communities.
Discover Independent Living Communities in Durham:
Immerse yourself in the allure of independent living communities in Durham, where active seniors can embrace their independence while enjoying a maintenance-free lifestyle. These communities feature well-appointed apartments or cottages that provide the comforts of home. Residents have access to a variety of amenities, including fitness centers, social activities, communal dining options, and convenient transportation services. Embrace the vibrant community atmosphere, forge new friendships, and experience a worry-free retirement within the confines of an independent living community.
Explore Assisted Living Facilities in Durham:
For seniors who may benefit from some assistance with daily activities, Durham offers exceptional assisted living facilities. These facilities provide a supportive environment with round-the-clock staff availability to assist with personal care, medication management, and other essential services. Residents enjoy the privacy of their own apartments or rooms while also relishing social engagement opportunities, dining services, housekeeping, and transportation assistance. Assisted living facilities in Durham ensure that seniors receive the necessary support while preserving their independence and savoring an enriching lifestyle.
Specialized Memory Care Facilities in Durham:
Durham recognizes the unique needs of seniors with memory impairments and provides specialized memory care facilities. These facilities offer a safe and nurturing environment designed to meet the challenges of individuals with Alzheimer's disease, dementia, or other memory-related conditions. Memory care facilities feature tailored programs, engaging activities, and trained staff who provide personalized care and support. Residents benefit from a secure and comfortable setting that fosters cognitive stimulation, social interaction, and a sense of belonging.
Experience 55+ Communities in Durham:
Embrace the vibrant lifestyle offered by 55+ communities in Durham, catering specifically to active adults aged 55 and older. These communities provide a resort-style living experience, complete with clubhouse amenities, fitness centers, swimming pools, and a wealth of organized social activities. Within the bounds of a 55+ community, residents experience a profound sense of belonging and engage in an active and fulfilling lifestyle.
Experience the Richness of Senior Living Options in Durham, New Hampshire, where your retirement dreams can become a reality
Discover the Vibrant Senior Living Amenities in Durham, New Hampshire
Durham, New Hampshire, presents an abundance of key amenities and services that contribute to a convenient and enriching senior living experience.From top-notch healthcare facilities to bustling shopping centers and cultural attractions, Durham has everything seniors need to enjoy a vibrant and fulfilling retirement. In this section, we will explore the key amenities and services available in Durham, ensuring that seniors can enjoy a comfortable and convenient lifestyle.
Outstanding Healthcare Facilities in Durham:
Durham is home to outstanding healthcare facilities, including Durham Regional Hospital and Durham Medical Center. These esteemed institutions prioritize the well-being of seniors and provide comprehensive medical services, specialized clinics, rehabilitation programs, and advanced treatments. With experienced healthcare professionals and state-of-the-art facilities, seniors can rest assured that their health and wellness are in good hands in Durham.
Convenient Shopping Centers:
Durham boasts convenient shopping centers like Durham Town Center and University Mall, offering a wide range of retail options. From major grocery stores like Market Basket to pharmacies like Walgreens, seniors can easily find everything they need in close proximity. Moreover, specialty stores such as The Durham Boutique and Green Street Market provide unique shopping experiences for seniors with specific preferences.
Scenic Parks and Recreational Areas:
Nature enthusiasts will be delighted by the scenic parks and recreational areas that Durham has to offer. Oyster River Forest provides tranquil walking trails and picnic spots, allowing seniors to immerse themselves in nature's beauty. Additionally, Wagon Hill Farm offers stunning waterfront views and well-maintained gardens, creating a serene environment for relaxation and outdoor activities.
Rich Cultural and Arts Scene:
Durham's rich cultural and arts scene includes the Durham Historical Society and the Durham Public Library. The Durham Historical Society preserves the town's heritage through engaging exhibits and events, providing seniors with an opportunity to delve into local history. The Durham Public Library offers a wealth of resources, including book clubs, author talks, and art exhibitions, fostering a vibrant cultural environment for seniors to engage in intellectual and artistic pursuits.
Community Centers and Senior Programs:
Durham offers community centers such as the Durham Community Center and the Durham Senior Center, providing a wide range of programs and activities tailored to seniors. The Durham Community Center hosts fitness classes, educational workshops, and social gatherings, promoting an active and connected lifestyle. The Durham Senior Center organizes events, support groups, and recreational programs specifically designed to cater to the needs and interests of senior residents.
Diverse Dining and Culinary Options:
Durham boasts a diverse culinary landscape, featuring a variety of dining options to cater to different tastes and preferences. Local favorites include The Durham Diner, a charming diner-style eatery serving classic American comfort food, and The Mill at Dover, an upscale restaurant offering farm-to-table cuisine and a refined dining experience. Seniors can also savor delicious meals at establishments like Maggie's Kitchen, known for its homestyle cooking and warm hospitality.
In the following sections, we will provide detailed information about each key amenity and service, highlighting specific establishments and locations that contribute to the vibrant senior living environment in Durham, New Hampshire.
Retiring in Durham, NH: Exploring Senior Housing Options and Cost of Living
Discover a variety of housing options tailored for seniors planning their retirement in Durham, NH. Explore independent living communities, 55+ communities, condominiums, townhouses, senior apartments, and assisted living facilities to find the perfect fit for your lifestyle and preferences.
Affordable Living in Durham, NH: Housing Programs, Utilities, Transportation & Healthcare Costs
Explore affordable housing programs in Durham, NH, including local initiatives and resources that support affordable housing for seniors. Learn about utility costs such as electricity, water, gas, waste management, internet, and cable television in Durham. Discover transportation options and programs like senior-friendly transportation services and reduced fares to ensure convenient mobility. Access reputable healthcare facilities in Durham, NH, and understand healthcare costs specific to the area.
Planning Your Retirement in Durham, NH: Making Informed Decisions for an Enriching Life
Gain valuable insights into the cost of living in Durham, NH, including housing options, affordable programs, utility expenses, transportation options, and healthcare costs. With this comprehensive knowledge, make informed decisions about your retirement in Durham, NH, and embrace an enriching life in this vibrant community.
Transportation Resources in Durham, NH: Easy Navigation for Seniors
Discover the transportation resources available in Durham, NH, ensuring convenient and hassle-free mobility for seniors. From public transit services and accessible transportation options to senior-friendly programs, find the necessary resources to navigate the town with ease.
Experience a Vibrant Retirement in Durham, NH: Housing Options and Cost of Living Insights
Enjoy a vibrant retirement in Durham, NH, where a wide range of housing options and a comprehensive understanding of the cost of living contribute to a worry-free and fulfilling lifestyle. Find the perfect home and embrace the opportunities this welcoming community has to offer in Durham, NH.
Superior Healthcare Facilities and Support Services for Seniors in Durham, NH
Discover the exceptional healthcare facilities and tailored support services available to seniors considering retirement in Durham, NH. Exploring the healthcare options in Durham is crucial to ensure access to top-quality care and support. This section provides an overview of the outstanding healthcare facilities and support services that cater specifically to seniors in Durham.
Primary Care Physicians and Specialists:
Find peace of mind with a network of highly skilled primary care physicians and specialists in Durham, NH, who are dedicated to providing personalized and comprehensive healthcare services for seniors. From experienced geriatric specialists to internal medicine practitioners, cardiologists, orthopedic experts, and more, these medical professionals focus on preventive care, disease management, and overall well-being.
Notable primary care physicians and specialists in Durham, NH, include:
Durham Medical Group: Offering a patient-centered approach, Durham Medical Group comprises experienced primary care physicians and specialists who provide a wide range of services, tailored to the unique healthcare needs of seniors.
Durham Health Associates: Committed to delivering exceptional care, Durham Health Associates consists of a network of physicians and specialists specializing in geriatrics, neurology, oncology, and more. They prioritize the well-being of seniors and offer comprehensive medical services.
Home Healthcare Services:
Experience compassionate and reliable home healthcare services in Durham, NH, allowing seniors to receive care in the comfort of their own homes. These services encompass skilled nursing care, assistance with daily activities, medication management, physical therapy, and more. Home healthcare promotes independence and enables seniors to age in place while receiving necessary medical care.
Rehabilitation Centers:
Discover reputable rehabilitation centers in Durham, NH, focused on assisting seniors with their recovery and improving their quality of life. These centers provide a range of rehabilitation services, including physical therapy, occupational therapy, speech therapy, and more. The dedicated staff works closely with seniors to develop personalized treatment plans, helping them regain mobility, strength, and independence.
Support Services:
Durham offers a variety of support services to address various aspects of senior well-being. These services may include case management, care coordination, counseling, social work assistance, and support groups. The resources aim to address unique challenges and enhance the overall quality of life for seniors.
Wellness and Preventive Programs:
Emphasizing wellness and preventive care, Durham provides numerous programs and initiatives designed to promote healthy aging among seniors. These programs may include health screenings, chronic disease management, health education workshops, fitness classes, and nutrition counseling. Active participation in these programs enables seniors to maintain their health, prevent illness, and enhance overall well-being.
Durham is proud to host exceptional healthcare facilities, including renowned establishments like Durham Hospital. Equipped with state-of-the-art technology and staffed by a dedicated team of physicians, nurses, and specialists experienced in geriatric care, Durham Hospital offers comprehensive medical services and specialties tailored to the unique needs of seniors.
In addition to Durham Hospital, seniors in Durham have access to other reputable healthcare providers, such as Durham Health Associates. Offering a wide range of medical services, diagnostic imaging, and outpatient care, Durham Health Associates is committed to promoting senior health and well-being through specialized programs and collaborative care approaches.
For seniors requiring specialized memory care, The Memory Center at Durham County provides expert services in a compassionate and supportive environment. With a focus on Alzheimer's and dementia care, their team of professionals offers personalized care plans and innovative therapies to enhance the lives of seniors facing memory-related challenges.
Durham also boasts a network of home healthcare agencies, including Graceful Care Home Health Services. These agencies provide personalized in-home care, medication management, and companionship services, enabling seniors to age comfortably in their own homes while receiving necessary support and assistance.
To support seniors in their recovery and rehabilitation journeys, Durham features facilities such as Durham Rehabilitation & Healthcare Center. This reputable center offers comprehensive rehabilitation services, including physical therapy, occupational therapy, and speech therapy, designed to help seniors regain their independence and improve their overall well-being.
With these exceptional healthcare facilities and providers, Durham ensures that seniors have access to top-quality medical care, specialized services, and a comprehensive continuum of care tailored to their unique needs.
Experience comprehensive healthcare and support in Durham, NH, with a wide selection of primary care physicians, specialists, home healthcare services, rehabilitation centers, support services, and wellness programs. This commitment to senior healthcare makes Durham an ideal retirement destination. In the next section, we will explore the vibrant cultural and recreational opportunities available in Durham, further enhancing the retirement experience for seniors.
Discover Convenient and Accessible Transportation Options for Seniors in Durham, NH
Explore the convenient and accessible transportation options available in Durham, NH, tailored specifically for seniors considering retirement in the area. Understanding transportation services is crucial to ensure seamless travel within the community and beyond. This section provides a comprehensive overview of the transportation options designed to meet the needs of seniors in Durham.
Public Transportation:
Durham boasts a reliable and efficient public transportation system that connects seniors to various destinations within the community and neighboring areas. Operated by Durham Transit, the local bus services offer convenient routes and schedules, making it easy for seniors to access shopping centers, medical facilities, recreational areas, and other essential locations. The buses are equipped with senior-friendly features such as ramps for easy boarding and comfortable seating.
Senior Transportation Programs:
In addition to public transportation, Durham provides dedicated senior transportation programs that cater specifically to the needs of older adults. These programs offer door-to-door transportation services, ensuring seniors can access medical appointments, grocery stores, social activities, and other destinations with ease. Volunteer drivers or specialized vehicles equipped with accessibility features are available to accommodate seniors' mobility requirements.
Accessible Infrastructure:
Durham takes pride in its accessible infrastructure, designed to ensure seniors can navigate the community comfortably and safely. Strategically placed sidewalks, crosswalks, and pedestrian signals promote walkability and provide easy access to various amenities. Public buildings, including libraries, community centers, and healthcare facilities, are equipped with accessibility features such as ramps and elevators to accommodate individuals with mobility challenges.
Proximity to Major Highways and Airports:
Enjoy the favorable location of Durham, NH, with convenient proximity to major highways and airports, facilitating travel for seniors who want to explore neighboring towns, visit family and friends, or embark on vacations. The town is well-connected to major roadways, including Interstate 95, ensuring easy access to nearby cities and attractions. Additionally, regional airports such as Manchester-Boston Regional Airport and Logan International Airport are within a reasonable driving distance, providing convenient air travel options.
Walkability:
Durham embraces a pedestrian-friendly environment, featuring well-maintained sidewalks, crosswalks, and scenic pathways. The compact and charming downtown area makes the town highly walkable, allowing seniors to stroll through the streets and explore various shops, restaurants, and cultural attractions. The walkability of Durham promotes an active and engaging lifestyle for seniors.
With comprehensive transportation options, including public transportation, senior transportation programs, accessible infrastructure, proximity to major highways and airports, and walkability, Durham ensures seniors have the freedom and convenience to travel within the community and beyond. In the next section, we will explore the vibrant social and recreational programs available in Durham, further enhancing the retirement experience for seniors.
Outdoor Recreation and Nature in Durham, NH: Exploring the Natural Beauty
"Enjoy Serene Hiking Trails and Nature Walks in Durham, NH"
Experience the natural beauty of Durham, NH, through its serene hiking trails and nature walks. Discover picturesque landscapes and immerse yourself in the tranquility of nature. From the scenic Great Bay National Wildlife Refuge to the enchanting trails of Adams Point, Durham offers a variety of outdoor recreational opportunities for seniors seeking to connect with nature. Lace up your hiking boots and explore the diverse ecosystems, observe native wildlife, and breathe in the fresh air while enjoying the peacefulness of the great outdoors.
"Indulge in Water Activities at Oyster River and Little Bay"
For seniors seeking aquatic adventures, Durham, NH, provides opportunities for water activities along the Oyster River and Little Bay. Launch a kayak or canoe into the calm waters and navigate the scenic river, surrounded by lush greenery and wildlife. Feel the gentle breeze as you explore the coastline, observe marine life, and appreciate the coastal charm. Whether it's fishing, paddleboarding, or simply enjoying a leisurely boat ride, the waterways of Durham offer endless possibilities for seniors to connect with the soothing rhythms of nature.
"Explore the Picturesque Beauty of Wagon Hill Farm"
Wagon Hill Farm is a hidden gem in Durham, NH, offering seniors a picturesque retreat in a historic setting. This beautiful 139-acre property features walking trails, scenic overlooks, and expansive fields, providing ample space for leisurely strolls and picnics. As you meander through the trails, take in the breathtaking views of the surrounding meadows, forests, and the Piscataqua River. Wagon Hill Farm is the perfect destination for seniors looking to unwind, enjoy nature's splendor, and find solace in a tranquil setting.
"Discover Birdwatching at College Woods"
College Woods, located near the University of New Hampshire campus, is a haven for birdwatching enthusiasts in Durham, NH. This wooded area offers an array of bird species, making it an ideal spot for seniors to engage in birdwatching and connect with the vibrant birdlife of the region. Set out on the well-maintained trails, equipped with informational signage, and observe various birds in their natural habitats. Immerse yourself in the peaceful ambiance of College Woods as you delight in the melodies and beauty of the feathered residents.
"Experience Scenic Golfing at The Links at Outlook"
Golf enthusiasts can indulge in a scenic golfing experience at The Links at Outlook in Durham, NH. This premier golf course offers a challenging yet enjoyable 18-hole layout, surrounded by picturesque views of rolling hills, wooded areas, and well-manicured fairways. Seniors can tee off while savoring the natural beauty of the landscape and enjoying a leisurely round of golf. Whether you're an experienced golfer or new to the game, The Links at Outlook provides a scenic retreat for seniors looking to combine their love for the sport with the tranquility of the outdoors.
These notable outdoor recreational options in Durham, NH, provide seniors with opportunities to immerse themselves in nature, engage in various activities, and enjoy the beauty of the surrounding landscape. From hiking trails and water activities to serene farms and birdwatching spots, Durham offers a diverse range of outdoor experiences to enhance the retirement lifestyle.
Lifelong Learning Opportunities for Senior Living in Durham, NH
Durham, NH: A Hub of Lifelong Learning for Seniors
Discover a thriving community in Durham, NH that fosters a passion for lifelong learning, providing a multitude of educational options tailored to seniors. Whether you prefer community education, university programs, or online learning, Durham offers a wealth of resources to satisfy your intellectual curiosity. Immerse yourself in these educational initiatives and renowned locations that contribute to a vibrant and stimulating learning environment:
Durham Adult Education:
Durham Adult Education is a reputable institution offering a diverse range of classes and workshops specifically designed to cater to the interests and needs of seniors. From art and fitness to computer skills and personal enrichment, Durham Adult Education presents a comprehensive curriculum that promotes continuous learning within the local community.
University of New Hampshire:
Nestled in Durham, the University of New Hampshire provides a prestigious educational setting where seniors can partake in enriching learning experiences. Through programs like the Senior Scholars Program, seniors have the opportunity to enroll in college-level courses and engage with a wide range of subjects, benefiting from the expertise of esteemed faculty members.
Durham Public Library:
The Durham Public Library stands as a vital knowledge hub, granting access to an extensive collection of books, digital resources, and educational materials. Engage in educational events, book clubs, and thought-provoking lectures that foster an intellectually stimulating environment, encouraging seniors to delve into new topics and embrace lifelong learning.
Online Learning Platforms:
For seniors seeking flexible and convenient learning options, renowned online platforms such as Coursera, Udemy, and Khan Academy offer a treasure trove of courses covering a wide array of subjects. Access educational content from esteemed institutions and experts, empowering yourself to expand knowledge and pursue intellectual growth from the comfort of your own home.
By embracing the wealth of educational resources and opportunities available in Durham, seniors can embark on a fulfilling journey of lifelong learning. Enroll in classes at Durham Adult Education, explore the rich resources at the Durham Public Library, participate in programs at the University of New Hampshire, or leverage the convenience of online learning platforms. Durham provides a supportive and dynamic environment for seniors to pursue educational enrichment and continue their intellectual growth.
Safety and Security for Senior Living in Durham, NH
When it comes to safety and security, Durham, New Hampshire, is a welcoming community that prioritizes the well-being of its residents, including seniors. With a strong commitment to creating a secure environment, Durham offers various features and amenities that contribute to a sense of safety and peace of mind for retirees. Here are some important aspects to consider:
Enjoy a Low Crime Rate in Durham
Durham boasts a remarkably low crime rate, making it an appealing choice for seniors seeking a safe and secure place to retire. The town's proactive law enforcement efforts and community-oriented policing approach play a significant role in maintaining a safe environment. Retirees can enjoy a tranquil retirement experience, knowing that Durham's neighborhoods and public spaces are safe and secure.
Responsive Emergency Services at Your Service
Durham is well-equipped with reliable emergency services, including a responsive police department, fire department, and emergency medical services. These services are readily available to provide swift assistance in case of emergencies, ensuring that residents, especially seniors, have access to timely help whenever needed.
Senior-Friendly Housing Options for Peace of Mind
Durham offers a wide range of housing options specifically designed to cater to the unique needs of seniors. Many retirement communities and senior living facilities in Durham incorporate safety features such as well-lit pathways, secure entrances, and emergency response systems. These accommodations prioritize the comfort and security of seniors, providing them with peace of mind and a supportive living environment.
Accessible Infrastructure for Easy Mobility
Durham takes pride in its accessible infrastructure, which enhances safety and convenience for seniors. The town is dedicated to maintaining well-maintained sidewalks, pedestrian-friendly streets, and accessible public buildings, ensuring easy mobility for seniors. Additionally, Durham provides accessible transportation options, making it easier for seniors to navigate the town and access essential services and amenities.
In Durham, seniors can embrace a retirement lifestyle in a community that values safety and security. With its low crime rate, responsive emergency services, senior-friendly housing options, and accessible infrastructure, Durham offers a tranquil and secure environment for retirees to thrive and enjoy their golden years.
Vibrant Social and Recreational Programs for Senior Living in Durham, NH
Durham, New Hampshire, is an exceptional destination for seniors seeking a vibrant and enriching community to spend their retirement years. With a plethora of social and recreational programs tailored to their needs, Durham caters to seniors' desires for connection, personal growth, and meaningful activities. Here are some outstanding programs and amenities available for seniors in Durham:
Discover Welcoming Senior Centers in Durham:
Durham takes pride in its inviting senior centers, which serve as lively hubs for activity and socialization among older adults. The Durham Senior Center stands as a popular gathering place, offering a diverse range of programs and services customized to seniors' interests and needs. From invigorating fitness classes and engaging arts and crafts workshops to enlightening educational seminars and delightful social events, these senior centers provide a supportive and inclusive environment for seniors to thrive and savor their retirement.
Join Thriving Community Organizations and Clubs in Durham:
Durham boasts a dynamic community with a multitude of organizations and clubs that cater specifically to seniors' interests. Whether seniors aspire to join a book club, actively participate in a local theater group, or indulge in specific hobbies, they will find ample opportunities to connect with like-minded individuals. The Durham Garden Club, for example, is a well-established organization that unites gardening enthusiasts of all ages, including seniors. This club organizes captivating garden tours, educational programs, and hands-on workshops that promote gardening and environmental awareness within the community.
Experience Inclusivity at the Durham Senior Social Club:
The Durham Senior Social Club warmly welcomes seniors, providing them with an inclusive space to socialize, engage in activities, and forge new friendships. Regular outings, game nights, and cultural events are organized, creating ample opportunities for seniors to connect and relish each other's company.
Delve into History with the Exeter Historical Society in Durham:
The Exeter Historical Society offers captivating programs and activities that allow seniors in Durham to immerse themselves in the rich history of the area. Insightful guided historical tours, engaging lectures, and informative workshops are hosted, providing seniors with the chance to deepen their knowledge of the town's heritage and establish connections within the local community.
Prioritize Fitness and Wellness at the Durham Senior Fitness Club:
The Durham Senior Fitness Club places a strong emphasis on promoting health and wellness among seniors through a diverse range of exercise programs and fitness classes. Tailored workouts, invigorating yoga sessions, and informative wellness seminars are offered, empowering seniors to remain active and maintain a healthy lifestyle.
Nurture Creativity with the Durham Senior Arts and Crafts Association:
The Durham Senior Arts and Crafts Association is dedicated to nurturing creativity and artistic expression among seniors. Offering classes in painting, pottery, and various crafts, along with regular art exhibitions and showcases, this association celebrates the talents of senior artists within the community.
Engage in Lifelong Learning Opportunities in Durham:
Durham recognizes the value of lifelong learning and provides seniors with exceptional opportunities to engage in educational classes and workshops tailored to their interests. From art and music classes to computer literacy workshops and language courses, seniors can expand their knowledge and participate in intellectually stimulating pursuits.
Embrace Volunteer Opportunities in Durham:
Many seniors find fulfillment and purpose in giving back to the community through volunteer work. Durham offers a diverse range of volunteer opportunities where seniors can contribute their skills and expertise. Whether it involves mentoring students, assisting local charities, or participating in community service projects, volunteering allows seniors to make a positive impact and remain actively engaged in the community.
Partake in Senior-Specific Events and Gatherings in Durham:
Durham hosts a variety of events and gatherings throughout the year specifically designed for seniors, providing exceptional opportunities for socializing, entertainment, and connection. From delightful senior dances and concerts to festive seasonal celebrations and cultural festivals, these events foster a sense of community and cultivate lasting friendships among seniors in Durham.
By actively participating in the social and recreational programs available in Durham, seniors can enjoy an active and fulfilling retirement lifestyle. Whether it entails visiting local senior centers, joining community organizations and clubs, enrolling in educational classes and workshops, volunteering, or attending senior-specific events and gatherings, Durham offers abundant opportunities to stay socially connected and engaged.
Civic Engagement and Volunteer Opportunities for Senior Living in Bedford, NH
When it comes to retirement in Durham, New Hampshire, civic engagement holds significant value, encouraging residents, including seniors, to actively participate in volunteer and philanthropic endeavors. If you're considering retiring in Durham, you'll discover a multitude of opportunities to make a difference, give back, and connect with like-minded individuals who share your passion for serving the community. Here are some remarkable avenues for volunteer and philanthropic engagement in Durham:
Supporting Local Charities and Non-Profit Organizations
Durham is fortunate to be home to esteemed organizations such as the Durham Community Fund, dedicated to addressing community needs and supporting vulnerable populations. The Durham Area Chamber of Commerce Foundation is another notable establishment, focused on promoting social welfare and fostering economic growth in the region. Seniors can contribute their time, skills, and resources to these organizations, creating a positive impact on the lives of others.
Participating in Community Service Projects
Engaging in community service is an excellent way for seniors to give back to Durham. Notable projects include the Durham Community Clean-Up initiative, where volunteers come together to enhance the beauty of local parks, streets, and public spaces. Additionally, seniors can actively participate in food drives organized by the Durham Food Pantry, ensuring that no one in the community goes hungry.
Exploring Senior-Specific Volunteer Programs
Durham recognizes and appreciates the unique skills and experiences that seniors bring to the community. The Durham Senior Corps is an esteemed volunteer program specifically designed for older adults. It offers various opportunities, such as mentoring young individuals, providing companionship to isolated seniors, and assisting with transportation for those in need.
Contributing to Fundraising Events and Campaigns
Throughout the year, Durham hosts a range of fundraising events and campaigns to support important causes. Notable events include the Durham Charity Walk, where participants raise funds for local organizations like the Durham Hospice House. Additionally, the Durham Arts & Crafts Fair features talented artisans and vendors whose proceeds go towards supporting art programs in local schools.
Fostering Intergenerational Connections through Volunteer Opportunities
Durham values the power of intergenerational connections and encourages collaboration between different age groups. Seniors can engage in intergenerational volunteer opportunities, such as the Durham Reading Buddies program, where older adults volunteer as reading mentors for elementary school students. This program fosters literacy skills and promotes meaningful interactions between generations.
By embracing volunteer and philanthropic opportunities in Durham, seniors can continue to lead purposeful and fulfilling lives during their retirement years. Whether it involves supporting local charities like the Durham Community Fund and the Chamber of Commerce Foundation, participating in community service projects like the Durham Community Clean-Up, joining senior-specific programs like the Durham Senior Corps, contributing to fundraising events like the Durham Charity Walk, or engaging in intergenerational activities like the Durham Reading Buddies program, there are ample avenues to make a positive impact and strengthen the community fabric in Durham.
Retirement in Durham, NH: Exploring Local Attractions and Activities
When considering a retirement destination in Durham, New Hampshire, you'll find an abundance of local attractions and activities that can enrich the lives of seniors. Immerse yourself in the vibrant culture, historical landmarks, natural beauty, and recreational opportunities that Durham has to offer. Discover the charm of this delightful town with the following local attractions and activities:
Explore Historical Landmarks:
Durham is steeped in history, and seniors can delve into its rich past by visiting the Durham Historical Society Museum, located in the historic Baldwin House. Explore captivating exhibits and artifacts that highlight Durham's role in shaping the local history. Additionally, the Durham Village Common showcases the town's heritage through its preserved buildings, events, and guided tours, allowing seniors to connect with Durham's fascinating history.
Indulge in Art and Culture:
Embrace the thriving art scene in Durham by visiting the Durham Art Gallery, where local artists display their masterpieces. Attend art exhibitions, workshops, and lectures to immerse yourself in the creative atmosphere. The Durham Center for the Arts is another cultural gem, hosting thought-provoking exhibitions and showcasing the works of renowned artists.
Savor Culinary Delights:
Durham boasts an array of dining options to satisfy every palate. From cozy cafes to elegant restaurants, seniors can indulge in a diverse culinary scene. Explore farm-to-table establishments, where locally sourced ingredients take center stage, or savor international cuisines. Durham's vibrant dining landscape ensures there's something for every taste and preference.
As seniors contemplate retirement in Durham, they can immerse themselves in the town's historical landmarks, embrace its artistic and cultural offerings, bask in the natural beauty of its parks, engage in recreational activities, partake in local festivals and events, and savor the diverse dining experiences. Durham's abundant attractions and activities ensure that seniors can enjoy a fulfilling and enriching retirement lifestyle in this vibrant New Hampshire town.
Retirement Dining in Durham, NH: Exploring Culinary Delights
As seniors embark on their retirement journey in Durham, New Hampshire, they will discover a plethora of dining options that cater to their discerning tastes. Whether within the senior housing communities or nearby restaurants, Durham boasts a diverse culinary scene that showcases local flavors and international cuisines. Immerse yourself in the following dining experiences and savor the delectable culinary offerings:
Farm-to-Table Delights:
Embrace the farm-to-table movement that has taken root in Durham. Indulge in the freshest local ingredients transformed into culinary masterpieces at establishments like The Durham Farmhouse Kitchen. Here, seniors can relish in seasonal dishes that celebrate the region's bountiful harvest. Delight in dishes crafted with organic produce, locally sourced meats, and artisanal products that reflect Durham's commitment to sustainability and supporting local farmers.
Seafood Extravaganza:
Nestled near the New Hampshire coastline, Durham offers an abundance of fresh seafood delicacies. Sample the catch of the day at renowned seafood restaurants such as The Durham Dockside Restaurant, where you can savor succulent lobster, tender scallops, and flavorful clams. Immerse yourself in the coastal charm as you indulge in the ocean's bounty, expertly prepared by talented chefs.
Global Flavors:
Experience a culinary journey around the world without leaving Durham. Explore the vibrant international cuisine scene that showcases diverse flavors and cultural traditions. Discover the authentic Thai dishes at Durham's Jasmine Garden, where aromatic spices and fresh ingredients create a delightful sensory experience. Savor the flavors of Italy at Durham's Toscana Italian Chophouse, known for its handcrafted pasta and savory sauces. Seniors can explore an array of international cuisines, including Mexican, Japanese, Indian, and more, ensuring a diverse and tantalizing dining experience.
Quaint Cafes and Bakeries:
Durham's charming streets are adorned with cozy cafes and bakeries, perfect for indulging in delightful treats and comforting beverages. Unwind with a cup of freshly brewed coffee at Durham's Perks Coffee Bar & Roastery, where the aroma of freshly baked pastries fills the air. Treat yourself to a slice of homemade pie at Durham's The Village Bakery, where sweet and flaky delights await. Seniors can enjoy the cozy ambiance and friendly atmosphere while savoring delectable pastries, sandwiches, and specialty drinks.
Gourmet Dining Experiences:
For special occasions or elegant evenings out, Durham offers upscale dining establishments that provide refined culinary experiences. Discover refined flavors and impeccable service at establishments like Durham's CR's The Restaurant, where innovative dishes and expertly paired wines create a memorable dining experience. Enjoy a sophisticated ambiance as you savor gourmet cuisine crafted with precision and creativity.
Whether seniors prefer farm-to-table delights, fresh seafood, global flavors, cozy cafes, or gourmet dining experiences, Durham's culinary landscape caters to every palate. From the tantalizing aromas of local ingredients to the expert craftsmanship of skilled chefs, dining in Durham is a delightful journey of flavors and gastronomic delights. Seniors can embrace the diverse culinary scene and embark on culinary adventures that will satisfy their cravings and create lasting memories.
Durham, NH Climate and Weather: A Snapshot
Durham, New Hampshire experiences a humid continental climate, characterized by four distinct seasons. Here's an overview of the climate and weather in Durham:
Summers (June to August): Summers in Durham are generally warm and humid. Average high temperatures range from the upper 70s to low 80s Fahrenheit (around 25-28 degrees Celsius), with occasional heatwaves pushing temperatures into the 90s Fahrenheit (32+ degrees Celsius). Thunderstorms are common during the summer months.
Autumns (September to November): Autumn in Durham is a beautiful season, with mild temperatures and stunning fall foliage. Average highs in September start in the mid-70s Fahrenheit (around 24 degrees Celsius) and gradually cool down to the upper 40s to low 50s Fahrenheit (around 9-11 degrees Celsius) in November.
Winters (December to February): Winters in Durham can be cold and snowy. Average high temperatures range from the upper 20s to mid-30s Fahrenheit (-2 to 2 degrees Celsius), with overnight lows dropping into the teens Fahrenheit (-7 to -12 degrees Celsius). Snowfall is common, and the region experiences regular winter storms.
Springs (March to May): Springs in Durham bring milder temperatures as nature awakens. Average highs start in the mid-40s Fahrenheit (around 7 degrees Celsius) in March and rise to the mid-60s Fahrenheit (around 18 degrees Celsius) in May. Spring showers are common, and the region experiences occasional rainstorms.
It's important to note that weather patterns can vary from year to year, and extreme weather events can occur. It's advisable to check local forecasts for the most accurate and up-to-date information regarding the climate and weather conditions in Durham, New Hampshire.